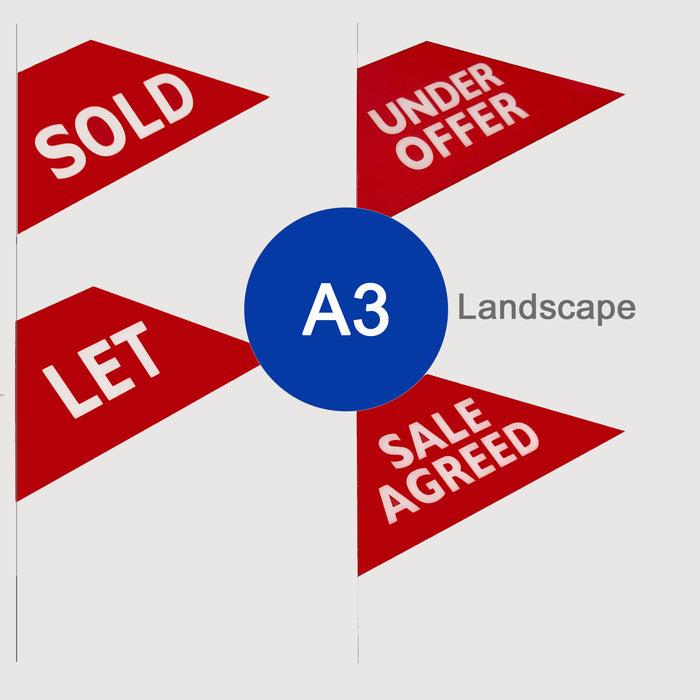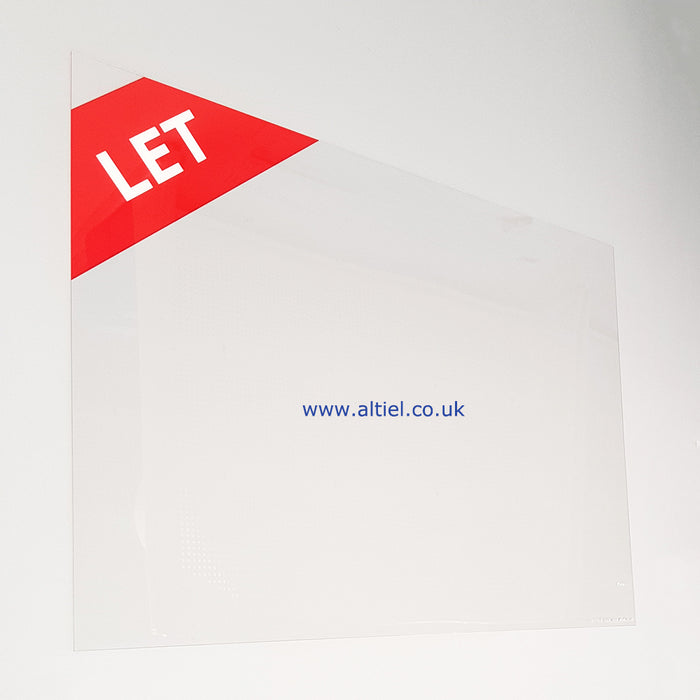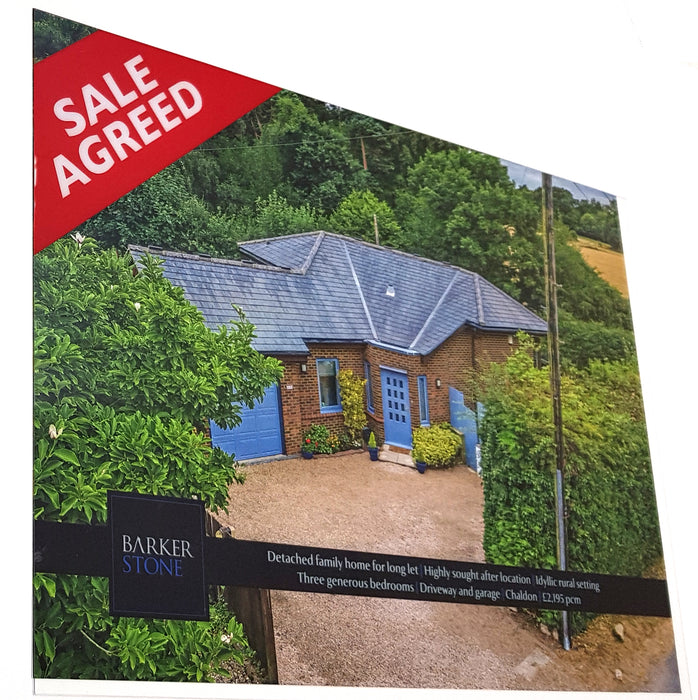 RTL401
Clear Flash Card in A3
Description
Lite Film® Mate Flash Card in A3.
Sheet size
420mm x 297mm
Features
Optically clear and sturdy plastic card 
Easy to slide in and out for any types of LED window display systems
No loss of the print clarity and the illumination effect
Format : Landscape
Re-usable and anti-scratch
Recyclable
SOLD, LET, UNDER OFFER and SALE AGREED cards in stock but

feel free to contact us (sales@altiel.co.uk) to get a quotation and more details about customized design with your own message. (A small quantity order is also acceptable.)
Applications
Specially designed for flashing a message over printed Lite Film® sheets in LED Window systems.