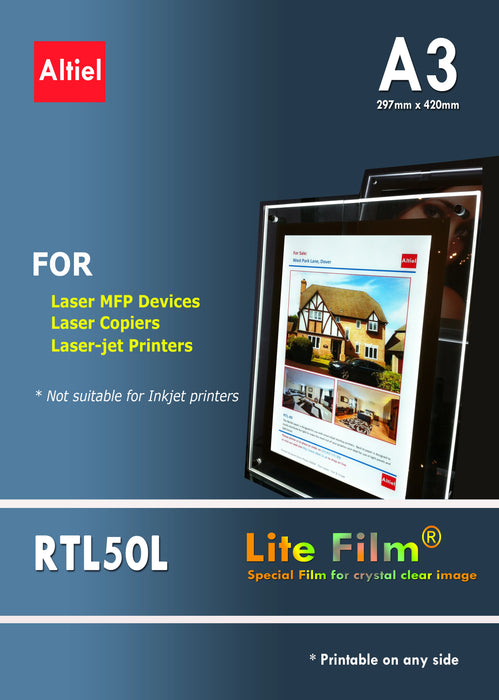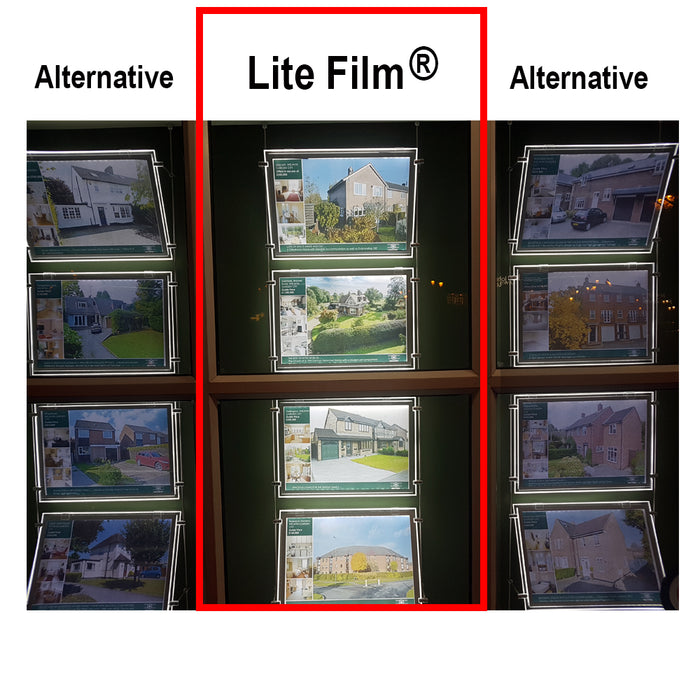 RTL50L (A3)
Lite Film® for Laser Copiers
Description
Premium Lite Film®, 130µm: Exclusively Designed for Laser Copiers
(Not compatible with Inkjet Printers).
(Backlit Film / Backlit Paper / Back lit Paper for LED Window Panels / LED Lightboxes)
Sheet size
297mm x 420mm 
Features
Superior colour rendering with all Laser copiers and Laser-jet printers.

Translucent Film that's optimized for printer compatibility.

Hassle-free insertion into LED Lightboxes and window displays.

It provides brilliant illumination when used in LED Panels.

Durable Film resistant to tears and heat.

Dual-matt finish with anti-Static coating for both front and back.



Compatible printer

Any Laser MFD Copiers / Laser-jet Printers 
Not suitable for any Ink-jet printers 
Print side
It is printable on any side