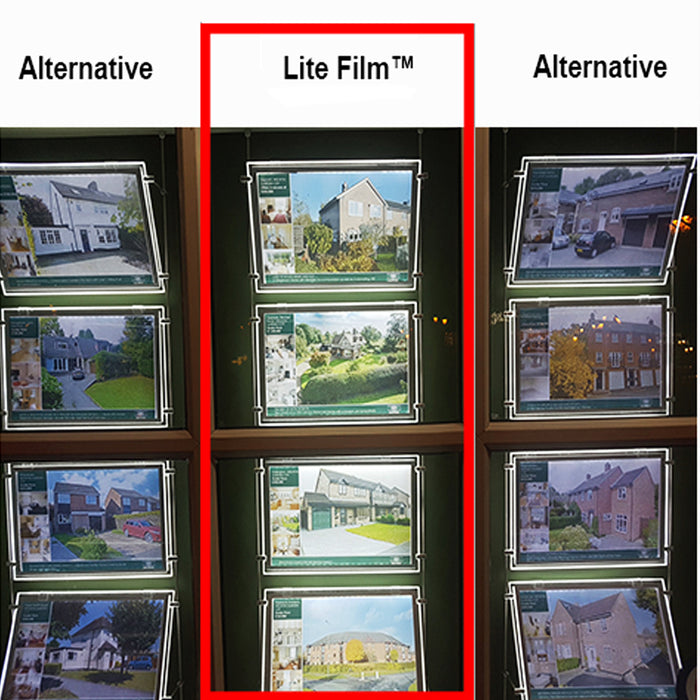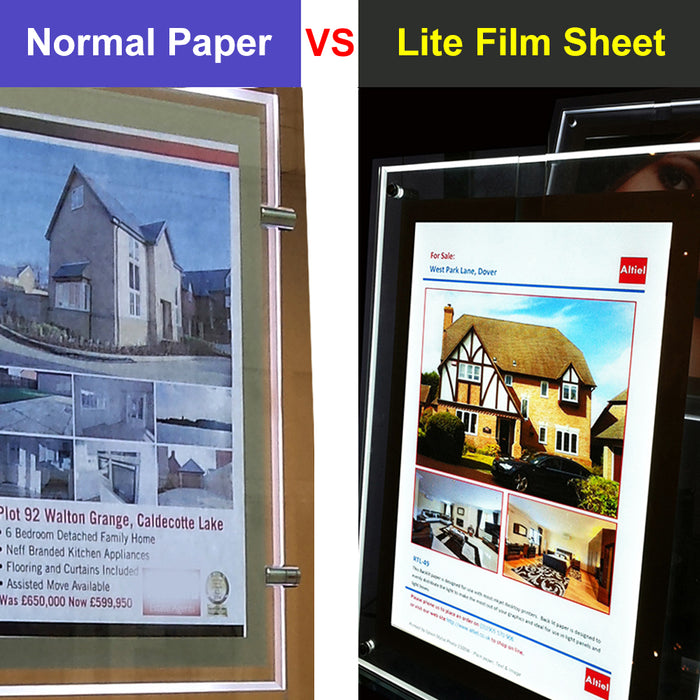 RTL48 (A3)
Premium Lite Film® for Inkjet Printers
Description
INKJET Premium Lite Film ® (Thick), 220µm (Backlit Film, Backlit Paper, Back lit Paper)
Sheet size
297mm x 420mm
Packing qty
50 sheets per pack
Features
Exceptional colour reproduction, compatible with both laser copiers and inkjet printers.

Effortlessly prints with photographic-quality visuals and text.

Optimized for LED panels, ensuring the most vivid and brightest imagery.

Produces sharp, radiant, and brilliantly luminous visuals.

Designed for maximum storefront impact by 

"Stay Bright" Technology Film

Resistant to curling and fading for lasting quality.

Engineered for seamless printing compatibility.

Enjoy lasting prints: Free from colour fade and paper yellowing concerns.
Compatible printer
All Inkjet printers - Superb printing quality
Some of Laser Printers / Copiers
Pre-test is required and Xerox & Toshiba branded models are recommended