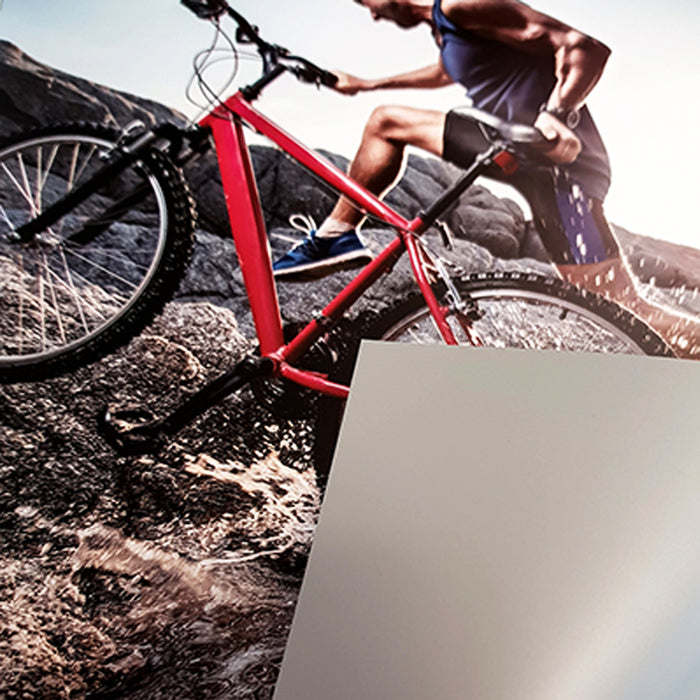 RTL490
Blockout Roll-up Display Film, Greyback
Description
Smooth Roll-up Matte Banner (Greyback), 205micron. 
Available sizes
914mm x 30meter
1067mm x 30meter
Features
Weight: 155gsm, Thick: 205micron 
Specially designed for Roll-up display systems
100% block out and its high opacity ensure that images look much more distinct and vivid
Curl-free and the anti-static PET and special back treatment, which prevents unnecessary banding and enhances the feeding of the media during the printing process
Certified for use with HP Latex Inks

Printing Temp: Temperature 15 ~ 30C (59 ~ 86oF) / Humidity 30 ~ 60%
Lamination: Optional 
Applications
Roll-up Banner, Trade show Panels, Retail Banners, POP Up Display, Screen Scroll Display.
Compatible printer
Solvent-based ink, HP Latex & UV inks.