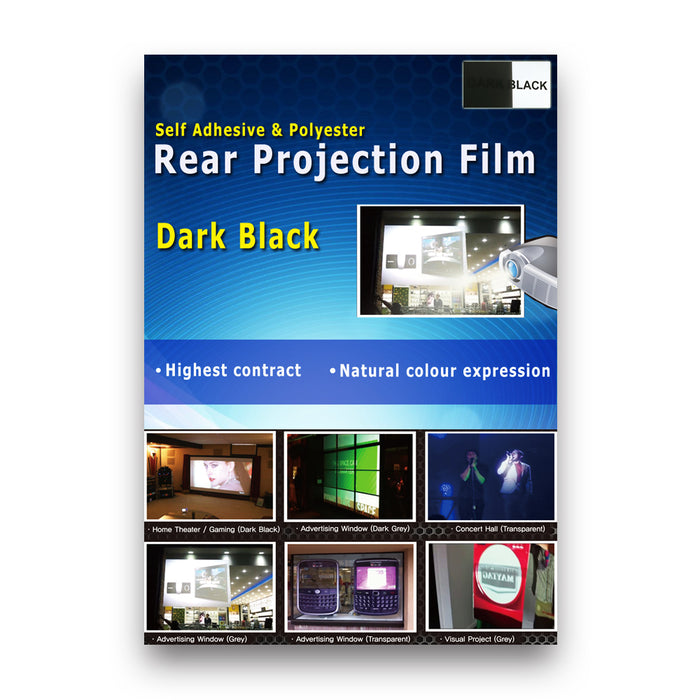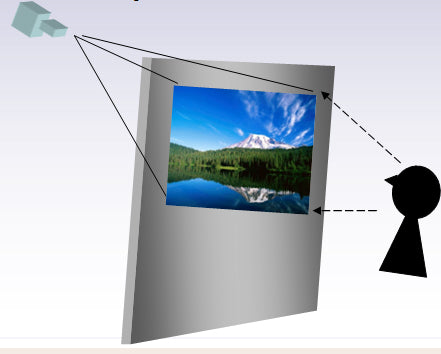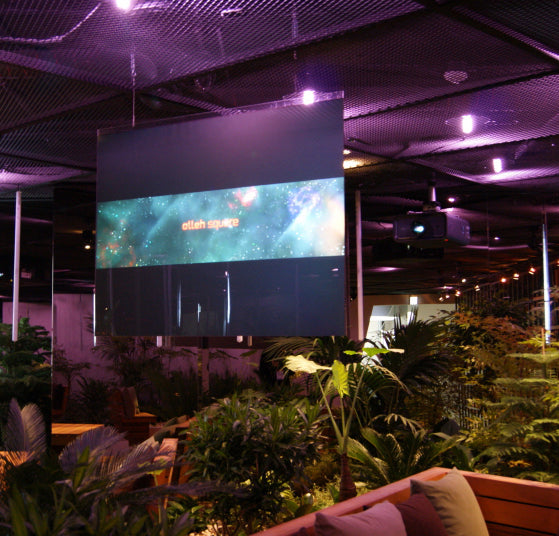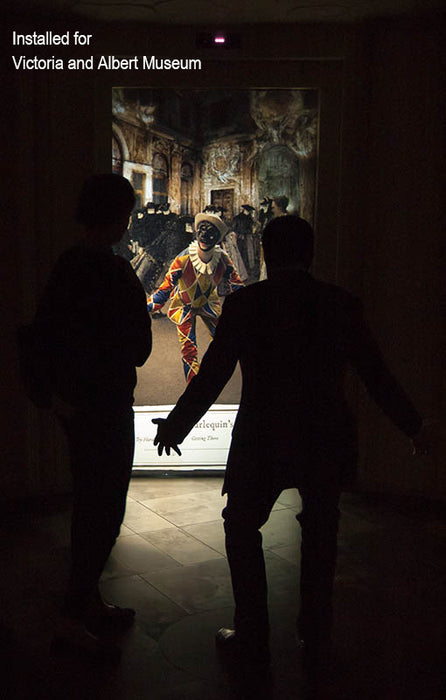 RTL-Y23
Dark Black Rear Projection Film
Description
Polyester Rear Projection Film, Dark Black colour.
Enhanced with micro beads treatment and light diffusion coating for superior colour reproduction.

Its deep black surface delivers maximum contrast.

Features a self-adhesive layer for hassle-free installation.

Ideal for transparent and level surfaces, including glass or Perspex acrylic sheets.

Provides broad viewing angles and elevated gain.

Versatile: supports both front and rear side projections depending on the Setting.

Base Material: Polyester.
Features
Thickness: 125 micron
Roll width: 1.52meter
Transmittance: 21%
View Angle: 150°
Contrast: 500:1 UV cut: 99%
Applications
POS Displays
Digital Signage
Home Cinema
Exhibition / Trade show
Wide video screen
Sports Stadium
**
For custom dimensions, kindly email us your specifications (Width x Height in mm) and quantity to 
sales@altiel.co.uk
. We'll promptly provide you with a competitive quote.
**
 Our master roll has a width of 1.52m, allowing us to accommodate requests of up to 1.52m x any desired length.
**
To cover larger areas, you can align sheets side-by-side, ensuring they don't overlap.